1 / 4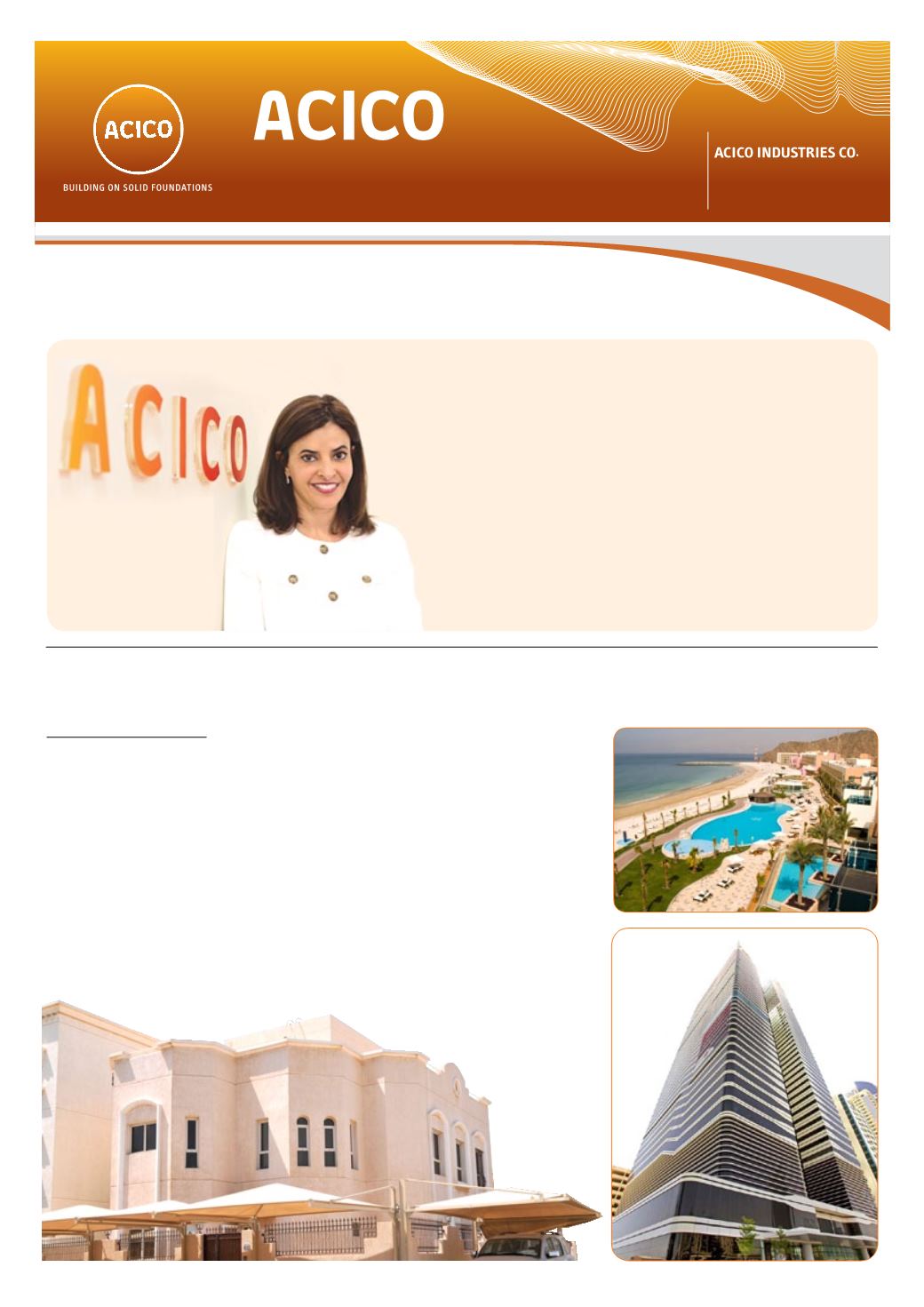 PeriodicNewsletter issued for
1 8888 11
www.acicogroup.com
NEWS
4
th
Issue
2015
Editor's Message ..
A Happy New Year
.. Towards New Achievements
Written by:
Alaa Al Sheeti
In the beginning of every Year, it
is customary that people exchange
congratulations and best wishes for one
another hoping the New Year would be a
positive turning point for each one.
We, at
ACICO
, hope to achieve more
accomplishments during the New Year
through the prudent management of our
Executive Management and expertise of our
personnel who constitute the backbone of
confronting the numerous challenges we
encountered during our march.
The real challenges anticipated in 2015
are represented in finding appropriate
investment opportunities and transforming
them to significant assets through which
we manage to realize the aspirations of
both the company and the shareholders
simultaneously.
We are very optimistic towards the future
and pursue success through strategic
planning.
Finally, we at
ACICO
, would like to advocate
for the slogan:
"Happy New Year ...
with a new achievement".
First and foremost allow me
to offer you all my best wishes
on the advent of the New Year
hoping it will be a year of
accomplishments to our goals
and aspirations.
During 2015, we, at
ACICO
, shall
proceed with our success record
which we started a long time
ago. After we have overcome a
number of challenges, we have
become more determined and
confident to develop the various
sectors of our company. We have
become more able in analyzing
crises and utilizing this in our
future project on domestic and
global levels.
Our financial results will prove
our continuous success.
I am hopeful that the 4
th
Volume of
ACICO
News will be
well received by you looking
forward to other meetings in the
forthcoming newsletters.
Eng. Ghosson Al-Khaled
COO
ACICO
Industries